Volume Two "Brainstorm"

01. Brainstorm (21:15)
I. 1st Futility
II. Light of Day
III. 2nd Futility
IV. Breakdown
V. From the Ashes
VI. Dance of the Demons
VII. Resolution
02. Firefly (3:15)
03. Nowhere In Sight [ZNR release] (4:40)
04. Looking Ahead (4:05)
05. Go For It! (2:50)
06. The Ride of the Valkyrie (4:05)
07. Prelude
--- Triumph of the Will (17:50)
08. I. Aspirations
09. II. Hammer of Fate
10. III. Tormented Heart
11. IV. Resurrection
12. William Tell Overture (3:10)
13.Code of Honor (4:00)
14. Brave New World - bonus track JP (3:30)
15. Wake Up America - bonus track Eu (4:04)


Total time: 70 min's (original) 78 min's (2008 version)
PRODUCED by BILL BERENDS and RICH BERENDS
---
All music & lyrics by Bill Berends © 1988+1996 except:
The Ride of the Valkryrie by Richard Wagner and
William Tell Overture by Gioacchino Rossini.
©1996 Bill Berends Music. ALL RIGHTS RESERVED.
[ previous || next || discography ]
Brainstorm era line up:
Bill Berends: guitars, midi-guitar, vocal, bass
Rich Berends: drums, timpani, & percussion
Phil Antolino / Mark Stavola / Bob Eckman: bass (live)

Released in Dec. 1991 by ZNR Records, BRAINSTORM has been steadily gaining in popularity over the years and the driving 22 minute title opus is a mainstay of Mastermind live shows. Digitally remixed and remastered, sales continue to grow making this the most popular of the early Mastermind albums.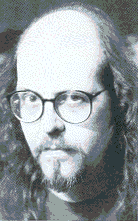 *PLAY ALBUM* || Lyrics || Brainstorm MIDI file
Release date: December 1991
---
ZNR Records: ZNR 1002 (USA 1991)
Belle Antique: 96289 (Japanese 1997 reissue)
Cyclops/GFT Ltd: CYCL 052 (UK 1997 Reissue)

Listen to the entire album at bandcamp!
* 2008 digital remaster has all original tracks + 2 bonus tracks)

Also available at mindawn.com
---