November 3rd, 2019 – Totem Prog Festival – São Paulo, Brasil. Teatro UMC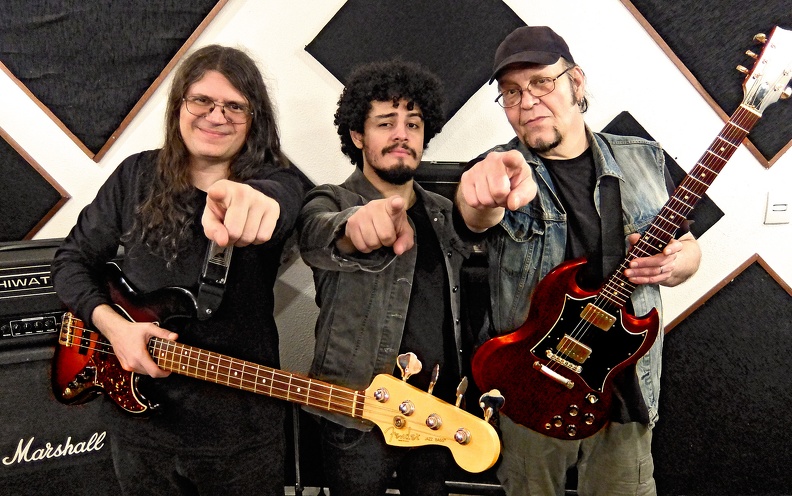 Visit Bill Berends Music on Facebook, see NOTES for details. (English & Português).

Mastermind 2019 World Tour! One Night Only!! Don't miss it!

English: Revisiting the music of American progressive rock band MASTERMIND with founding member; guitarist, vocalist, and composer Bill Berends. 2019 marks the 30th Anniversary of MASTERMIND "Volume One" on CD. Now a resident of Brazil, Bill Berends has put together a lean, raw power trio of capable Brazilian musicians to bring this music back to life. MASTERMIND 2019 will appear in concert at the Totem Prog Festival at Teatro UMC, Sao Paulo, Brazil, on November 3rd, 2019 performing select cuts from the early Mastermind trio catalog.

Português: Este projeto vem revisitar a música da banda americana de rock progressivo MASTERMIND com seu membro fundador, guitarrista, vocalista e compositor, Bill Berends. 2019 marca o 30º aniversário do álbum MASTERMIND "Volume One" em CD. Agora residindo no Brasil, Bill Berends montou um power trio afiado com músicos brasileiros para trazer essa música de volta à vida. MASTERMIND 2019 vai se apresentar no III Festival Totem Prog no Teatro da UMC, em São Paulo, Brasil, em 3 de novembro de 2019, executando canções selecionadas do catálogo dos primeiros trabalhos do Mastermind como um trio.

category:
Brazil
,
Mastermind
,
Masterminid 2019
,
music
,
News
No Comments
Leave a comment